2020 Fresh Clean Jokes For Kids/Everyone
::: by V. Subhash :::
☻ Biggest book of original jokes with over 3000 kid-safe jokes and no 彡 or (‿ˠ‿) humour
☻ All traditional joke types (everything from bar jokes to medical jokes)
☻ Super-sharp political & satirical humour
☻ Largest number of breakup jokes (romantic jokes) across species and professions
☻ Some new never-before-seen joke formats and types
At over 3100 jokes, this is the third biggest jokebook. In terms of original jokes, it seems to be the biggest or second-biggest jokebook. All jokes are child-friendly and family friendly.
2020 Fresh Clean Jokes
For Everyone
2020 Fresh Clean Jokes
For Kids
Looks
Available from
Amazon.com
BN.com
Amazon.com
Amazon.in
Assures
2020 original jokes
Contains
3100+ jokes in total
2200+ jokes in total
Pages
276
180
Contains
Full book
Two-third
Targets
20 and above
Ages 10-19
Family-friendly
All
All
Politically hot
Included
Not included
Ebook
Will not be published
The older subset 400 Fresh Clean Jokes For Everyone is available separately for FREE at several ebook stores: https://books2read.com/jokes. It includes several of the hottest 'politically hot' content. A paperback option also exists for $9.90.
Paperback price
$12
$12
NOTE: You can pay with Indian rupees for the paperback at Bookswagon.com. If you go to Amazon India, choose the lowest price option there as they have some third-party sellers who sell at exorbitant prices.
What's in the book
From the back cover:
2020 fresh jokes (plus 1000 extra to adjust for some old ones). Jokes that you don't have to think about, just like George Costanza wanted them - bar jokes, blonde jokes, cross-the-road jokes, knock-knock jokes, lightbulb jokes, pun jokes, romantic jokes...

Entire chapters for people with special skills or interests - computer jokes, programming jokes, physics jokes, chemistry jokes, biology jokes, medical jokes, financial jokes, geography jokes...

For those looking for sharp content, plenty of jokes about philosophy, advertising, news and politics.

For kids and students wishing to improve their vocabulary and general knowledge, a treasure house of clever wordplay and interesting facts/riddles, and three chapters devoted to foreign languages.

Several funny and thought-provoking poems (mostly as financial jokes), set to the tune of popular nursery rhymes.

Some of the best one-liners EVER written in the English language. If you are skeptical, read the pages of the Confucius-Say Jokes or the Off-The-Wall Philosophers sections.

Plenty of illustrations and some very novel joke and page formats.

Written in quiz style, the book provide loads of fun for the whole family.
Note
This note is on the back cover of the 'For Everyone' paperback:
This book satirizes everything. Political correctness is not an exception. But, remember, this book is child-friendly and family-friendly. So, the blondes in the blonde jokes eventually trump Chuck Norris. (Chuck Norris asked me to write them.) Ethnic jokes are not racist jokes. Confucius-say jokes are squeaky clean. (They are directly based on Mel Blanc's Zookie original.) Romantic jokes are actually breakup jokes and are totally devoid of mushy stuff.
Book-Read Video
The jokes begin at the 20-minute mark. The audio had to be removed because of some problems but there are subtitles for the entire duration.
Status
March 2019: I announced that I was going to write a jokebook with 2000 jokes.
July 2019: After four months, I completed writing the book.
August 2019: Illustrating it took another month.
September 2019: This book-read video took another month. Queried agents for three weeks but was unsuccessfull. Meanwhile, I wrote a book of my cartoons (under a pseudonym). That took me three months.
February 2020: I decided to self-publish a 167-page 400-joke subset of the original book.
March 2020: An editor at a New York publisher (of books as diverse as the CIA Factbook and Judy Mikovits's Plandemic) offers to publish the jokebook if I do not want to go through an agent. I send her the manuscript. She suggests splitting the book - one for kids and one for adults as shelf space is limited in book stores. A few days later, lockdown is imposed all over the world and the lady becomes incommunicado.
As I wait to hear from the New York editor, I write one full-length book on FFMPEG and two booklets on motorcycling and CommonMark.
July 2020: With the year fast slipping by and no word from the NY editor, I decide to self-publish the book, even though there is not much money in it. Read the announcements on my new on-site blog here and here.
Merchandise
Tell the PC militia and SJWs to cool off with this celebratory $20.20 mug.
https://teespring.com/2020-jokebook-mug-for-20-20
Excerpts
One of the chapters (Journalism Jokes) in this book has color photographs and screenshots. I am unable to provide it printed in colour because it would make the book expensive. It would have been wasteful to print a book in color just for one chapter. So, this free sample contains that chapter in full colour and several other jokes. Feel free to print them on a printer if you want to.
In all, this 60-page PDF document has 181 jokes. (Booksellers limit how much a free sample can have.)
For obvious reasons, I cannot provide the best jokes in this sample. However, I hope you like the selection and buy the book.

If you like the book after buying, do not forget to leave a review or rating on one of the store sites.

This sample is a low-resolution watermarked PDF but it is fully functional.
Subscribe to my newsletter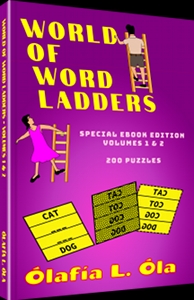 The details are mentioned in my author newsletter blogpost. Full/sample PDF ebooks of several books are listed in it. You do not have to subscribe to download them. However, if you do subscribe, you get a FREE 200-puzzle combined ebook version of my World of Word Ladders books.