FFMPEG Quick Hacks
::: by V. Subhash :::
An FFmpeg tutorial, hack collection and quick-reference
FFMPEG Quick Hacks can help you quickly learn to use the free command-line video-editing utility FFmpeg - cut, copy, record, edit, tag, convert, rotate, flip, resize, crop, combine, compose, blur, sharpen, smoothen, side-by-side split, PIP inset, fade in/out... Also learn to use subtitles, audio/image files and metadata with video.
The book is a novel attempt to bring this great software program to the masses. It uses powerful learning cues to make concepts clear and interesting to the reader. It is neatly designed and richly illustrated like any other traditionally published book. Check the ebook or the excerpts PDF document (scroll down) to see what I mean. (The PDF does have unsightly watermarks.)
This book was created entirely using Free and Open-Source Software (FOSS). And, by that, I do not just mean 'not exported from Microsoft word'. I have written, illustrated, formatted and designed the book using a variety of freedom-oriented software.
And, in the spirit of open source, I have decided to make the ebook free in April 2021, one year after publication in March 2021 to celebrate one year in publishing. This has been my most popular and profitable title so I hope you buy the paperback or any of my other books. If not, just spread the word about this book.
Notes
Because my site host has suffered sustained DDOS attacks in the past, the free EPUB is at the Dropbox link given above. You can click the 'Direct download' link from the Dropbox menu to download the EPUB to your computer. You do not need a Dropbox account. You can close any coercive popups asking you to login or register.

Intro article: Cool FFmpeg Tips and Tricks (from 2016)
Follow-up article: Open Source For You magazine September 2020 edition.
Sample PDF: This sample is a low-resolution watermarked PDF but it is fully functional.
What you can expect from FFMPEG Quick Hacks
A simple introduction to FFmpeg and related multimedia concepts - containers, streams, channels, maps, metadata...
Learn to convert from one format to another - video-to-video, video-to-audio, video-to image, image-to-video, audio-to-video...
Get ready to edit video - cut videos with and without re-encoding, append (concatenate) videos, resize videos, change contrast...
Go bonkers with filters - rotate, flip, crop, side-by-side split, PIP inset, remove logo, blur, smoothen/sharpen, draw box, draw text, speed up, slow down, fade in/out...
Go all in with audio - convert, change volume, mix channels, detect silence, display waveforms...
Get subversive with subtitles - place them anywhere on the screen, use custom fonts and colors, specify languages, burn them into the video...
Get mental with metadata - add MP3 tags including album art, set global and stream-specific metadata, remove metadata...
Learn several useful tips that makes tough tasks easy
Overall, the book can be used as an FFmpeg tutorial, a hack collection and a desk-side reference.
About FFmpeg
You can read the article 'Cool FFmpeg Tips and Tricks' that I wrote for Open Source For You magazine some years ago for an easy introduction to FFmpeg. You can then buy my book for more.
Subscribe to my newsletter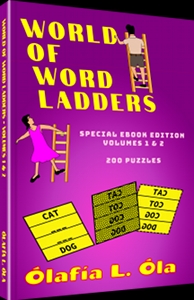 The details are mentioned in my author newsletter blogpost. Full/sample PDF ebooks of several books are listed in it. You do not have to subscribe to download them. However, if you do subscribe, you get a FREE 200-puzzle combined ebook version of my World of Word Ladders books.
Videos for the code examples in the book
The following videos are available in this online video playlist.
All-in-one video demo at the end of the book

This video uses several FFmpeg techniques described in the book.

How to fade in fade out audio and video

ffmpeg -y -i beto.mp4 -i fallon.mp4 \
  -filter_complex \
    "[0:v:0]fade=t=out:st=8:d=6:alpha=1[betofade];
     [1:v:0][betofade]overlay[v];
     [0:a:0]afade=t=out:st=8:d=6,channelsplit=channel_layout=mono[left];     
     [1:a:0]afade=t=in:st=8:d=6,channelsplit=channel_layout=mono[right];
     [left][right]join=inputs=2:channel_layout=stereo[a]" \
  -map '[v]' -map '[a]' \
  -ac 1 -t 0:0:20 \
  beto-fifo.mp4

How to generate noise in audio and video

ffmpeg -y -i barbara.mp4 \
  -filter_complex \
     "[0:v:0]noise=alls=100:allf=a+t:enable='between(t,6,12)'[v]; 
      [0:a:0]atrim=start=0:end=6, asetpts=N/SAMPLE_RATE/TB[fa]; 
      anoisesrc=color=brown:d=6[ma]; 
      [0:a:0]atrim=start=12:end=20, asetpts=N/SAMPLE_RATE/TB[la];
      [fa][ma][la]concat=n=3:v=0:a=1[a]" \
  -map "[v]" -map "[a]" \
  -t 0:0:20 \
  barb-intermission.mp4

How to bleep part of a video

ffmpeg -y -i barbara.mp4 \
  -filter_complex \
    "[0:a:0]atrim=start=0:end=5, asetpts=N/SAMPLE_RATE/TB[a1];
     sine=frequency=1000:duration=2[a2]; 
     [0:a:0]atrim=start=7:end=10, asetpts=N/SAMPLE_RATE/TB[a3];
     [a1][a2][a3]concat=n=3:v=0:a=1[a]" \
  -map 0:v:0 -map '[a]' \
  -t 0:0:10 \
  barb-bleep.mp4; totem barb-bleep.mp

How to add audio waveforms to video

ffmpeg -i ace-ventura-reversed.mp4 \
  -filter_complex \
    "[0:a:0]showfreqs=s=200x100:mode=bar[chartf];
     [0:a:0]showvolume=w=200:h=40[chartv];
     [0:a:0]showwaves=s=200x40[chartw];
     [0:v:0][chartw]overlay=x=20:y=60[v1];
     [v1][chartv]overlay=x=20:y=120[v2];
     [v2][chartf]overlay=x=20:y=200[v]" \
  -map '[v]' -map 0:a:0 \
  ace-charts.mp4

How to reverse audio and video

ffmpeg -y -i ace-ventura-reverse.mp4 \
  -filter_complex \
     "[0:v:0]reverse[v]; [0:a:0]areverse[a]" \
  -map '[v]' -map '[a]' \
  ace-ventura-reverse-reversed.mp4

MP3-to-MP4 or audio-to-video conversion using audio power spectrum filter

ffmpeg -i ace-ventura-reverse-reversed.mp3 \
   -filter_complex "showfreqs=s=640x320:mode=bar[v]" \
   -map '[v]' -map 0:a:0 \
   -vcodec mpeg4 -b:v 466k -r:v 24 \
   ace-freq.mp4

How to add echo to a video

ffmpeg -y -i barbara.mp4 \
  -filter_complex \
   "[0:a:0]atrim=start=0:end=5, asetpts=N/SR/TB[a1];
    [0:a:0]atrim=start=6:end=12,, asetpts=N/SR/TB, aecho=0.8:0.9:1000:0.3[a2];
    [0:a:0]atrim=start=13:end=16, asetpts=N/SR/TB[a3];
    [a1][a2][a3]concat=n=3:v=0:a=1[a]" \
  -map 0:v:0 -map '[a]' \
  -t 0:0:16 \
  barb-echo.mp4

Blurring a portion of a video

ffmpeg -y -i fallon.mp4 \
  -filter_complex \
    "[0:v]crop=220:220:340:20[cropped];
     [cropped]boxblur=6:6[blurred];
     [0:v][blurred]overlay=340:20[overlaid]" \
   -map '[overlaid]' -map 0:a -acodec copy \
   -ss 0:0:10 -t 0:0:10 \
  fallonbb.mp4

Write text on video

ffmpeg -y -i tl.mp4 \
  -filter:v \
    "drawtext=x=30:y=100:fontcolor=yellow:alpha=0.6:shadowx=7:shadowy=7:text='THEY LIVE:fontsize=112:fontfile=FingerPaint.ttf" \
  tlt.mp4

Render transparent GIF on video with infinite looping

ffmpeg -y  \
   -i fallon.mp4  \
   -ignore_loop 0 -i world.gif \
   -shortest \
   -filter_complex \
     "[0:v:0]overlay=300:60[v]" \
   -map '[v]' -map 0:a:0 -t 0:0:10 \
   -vcodec libx264 -acodec copy \
   beto-animated.mp4

Replace green-screen background on another video

ffmpeg -y -i fallon.mp4 -i van-damme.mp4  \
   -filter_complex \
     "[0:v:0]pad=1920:360[frame];         
      [frame][1:v:0]overlay=640:0[v1];
      [1:v]colorkey=0x008000:0.2:0.2[v2];
      [0:v:0][v2]overlay[v3];
      [v1][v3]overlay=1280:0[v4];
      [v4]scale=960:180[v];
      [0:a:0][1:a:0]amerge=inputs=2[a]" \
   -map "[v]" -map '[a]' \
   -ac 2 -t 0:0:20 \
   green-screen-eliminated.mp4

Fade into another video using a transition effect

ffmpeg -y -i beto.mp4 -i fallon.mp4 \
  -filter_complex \
    "[0:v:0][1:v:0]xfade=hrslice:offset=10:duration=6[v];
     [0:a:0]atrim=start=0:end=16, asetpts=N/SR/TB[a1];
     [a1][1:a:0]acrossfade=duration=6[a]" \
  -c:v libx264 -crf 31 -preset slow -pix_fmt yuv420p \
  -c:a libmp3lame \
  -map '[v]' -map '[a]' \
  beto-fallon-slice.mp4

Slow down a video

ffmpeg -y -i Laurie-Lennon-Original.mp4 \
  -filter_complex \
  "[0:v]setpts=PTS*1.1228[v];
  [0:a]atempo=0.8906[a]" \
  -map '[v]' -map '[a]' \
  Laurie-Lennon-Slow.mp4  

Subtitle a video

ffmpeg -y -i duffy.mp4 \
   -filter_complex "subtitles=duffy.ass" \
   -c:a copy \
   -t 0:1:0  \
   duffys.mp4

In the subtitle file (SSA), I used the following style for using my own custom font and other subtitle display settings.

Style: Default,Florentia,30,&H2200CCCC,&H000000FF,&H220000EE,&HAA00CCCC,-1,-1,0,0,100,100,0,30.00,3,2,3,1,20,20,40,1
Acknowledgements & Thanks
"Rowdy" Roddy Piper/John Carpenter (They Live)
Laurie Lennon
Pamela Anderson/Yasmine Bleeth (Baywatch)
Jack Benny (The Jack Benny Program)
Jimmy Fallon (Tonight Show)
'Beto' O'Rourke
Jean-Claude Van Damme