'How To Install Solar' book
Solar energy may be free, abundant and renewable but solar power is not. The money needed to generate the latter is quite the opposite. If you do not plan carefully, you may end up paying more than what utility power would have cost. The solar power options for escaping frequent power cuts can be quite different from the ones for eliminating or reducing the electricity bill. If you know what to choose, then a home solar power installation will be easy enough that you can do it yourself. However, it will not be so simple that anyone can do it. A lead-acid battery stores so much energy that if not handled properly it can maim or kill a person. Did you know that a 100-AH lead-acid battery can only provide 50 AH of backup power?!!! Solar panels generate very high amperes of current that they pose an unusual fire hazard that conventional fire-fighting techniques are useless or counter-productive. In a home with a solar power system, all family members will have to be briefed about its usage, maintenance and safety. The usage system will have to change during rainy season. There is quite a lot to learn and remember. That is where this richly illustrated book can help. Even though it has been specifically written for Indian home owners and electricians, anyone can read this book and understand what it has to say.
First published: September 2021
Pages: 76
Target: Indian home-owners and electricians. Non-Indians can read the ebook.
Paperback: Full-colour pages with lots of illustrations, circuit diagrams, tables and photos
Ebook stores: books2read.com/solar
India availability: The paperback is not printed in India and has to be imported from Amazon USA or Amazon UK.
Format
Store
Price
Kindle ebook
(print replica)
Amazon India
₹100
Paperback (full-colour)
Amazon USA
$9.90
Contents
an easy introduction to home electrical and solar power systems
affordable solar power options for home-owners
important information to be aware of before and after installing solar power
steps for installing

a cheap DC power system using a solar charge controller that can

cost less than ₹6000
run light loads such as DC lights or a DC fan

an affordable AC power backup system using a solar inverter that can

cost less than ₹30,000
run selected AC loads directly on solar power
provide a few hours' backup during power cuts

an extensive FAQs section based on online posts/reviews published by solar power users
The paperback is a full-colour book and is extensively illustrated with drawings and tables.
Sample Pages
This low-resolution watermarked but fully functional PDF has a few sample pages from the book. You can review the PDF before your purchase.
Translations
I invite Indian publishers to translate this book to Indian languages. I will provide them permission on very favourable terms.
My Solar Installation
When online classes started (because of the lockdown), I bought and installed a solar inverter in quite a jiffy. I did not have time to do adequate research and made a few fundamental mistakes. Subsequently, I gathered more knowledge on the subject and put together this book so that others will do better.
To increase the power backup of my installation, I added a 100-AH lithium inverter too. You can learn more about this installation in my blog.
Subscribe to my newsletter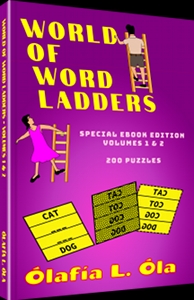 The details are mentioned in my email newsletter blogpost. Full/sample PDF ebooks of several books are listed in it. You do not have to subscribe to download them. However, if you do subscribe, you get a FREE 200-puzzle combined ebook version of my World of Word Ladders books.