Linux Command-Line Tips & Tricks

::: Terrific Techniques To Take The Tedium Off Terminal Tasks :::
This is a tips-and-tricks collection for Linux command-line warriors. Because of its ancient history, BASH scripting has some odd programming constructs that are difficult to memorize. This book also tries to provide a ready-reference for such archaic but crucial details.
NOTE: You can pay with Indian rupees for the paperback at Bookswagon.com. If you go to Amazon India, choose the lowest price option there as they have some third-party sellers who sell at exorbitant prices.
Notes
Pages: 78
Target: Linux command-line warriors
Table of Contents:

Terminal
Shell Scripting
Caja Actions Configuration
System Administration
Internet Tasks
Multimedia Tasks
Office Tasks
Miscellaneous Tips & Tricks
Demos
Create a meme video: This meme video was created using a Linux BASH command. It is one of several examples used to illustrate the power of the command line.

ffmpeg -y -i Prime-Time.mp4 \
     -ss 0:43:51 -t 0:0:33 \
     -filter_complex "color=c=green:s=640x360[c];
                      [c]drawtext=x=20:y=20:fontcolor=yellow:alpha=0.6:shadowx=1:shadowy=1:textfile=t1.txt:fontsize=22:fontfile=Dummies_.ttf[t1];
                      [t1]drawtext=x=270:y=320:fontcolor=yellow:alpha=0.6:shadowx=1:shadowy=1:textfile=t2.txt:fontsize=22:fontfile=Dummies_.ttf[t2];
                      [t2]drawtext=x=10:y=330:fontcolor=white:alpha=0.6:textfile=t3.txt:fontsize=16:fontfile=SourceSerifPro-It.ttf[t3];
                      [0:v:0]crop=640:250:0:35[v];
                      [t3][v]overlay=0:55" \
     aoc-faa.mp4

Post a message on Twitter: Here is how you can tweet from the command line.
Subscribe to my newsletter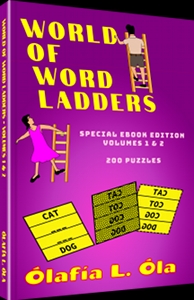 The details are mentioned in my author newsletter blogpost. Full/sample PDF ebooks of several books are listed in it. You do not have to subscribe to download them. However, if you do subscribe, you get a FREE 200-puzzle combined ebook version of my World of Word Ladders books.