Subhash Comic Viewer

for Android
Subhash Comic Viewer is a free app for extracting Comic Book Archives (in CBR and CBZ formats) and traditional file archives such as ZIP and RAR files. When you open a CBZ/CBR/ZIP/RAR file with this app, it will create a simple webpage with the images in the archive. (Non-image files will be listed as links.) You can view this web page in any browser app of your choice. If you tap the images in the web page, the browser will resize them in several stages.
This app works with any Android version older than 1.6 (Donut). It does not spy on you or display ads. You can follow the development of this app on my blog.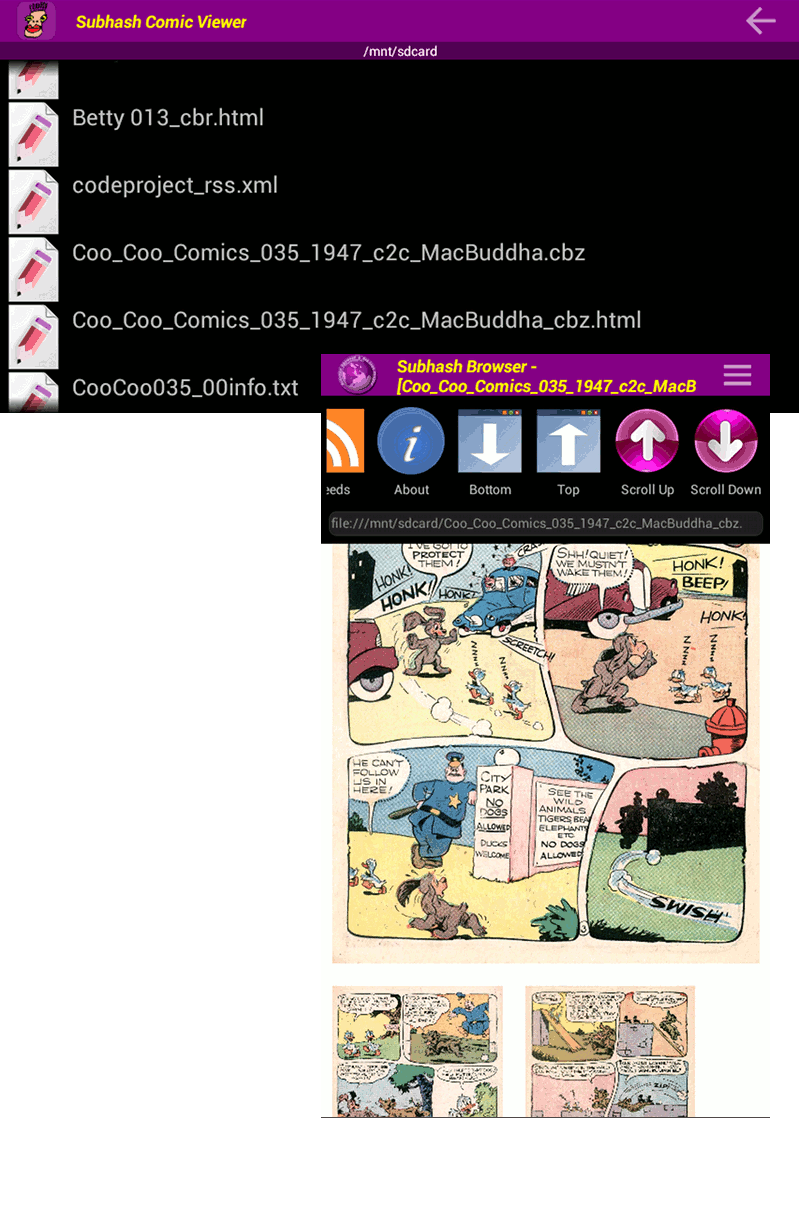 Download & Installation
You will have to first enable installation of non-store apps from the Android menu:
Settings » Security » Unknown Sources or
Settings » Apps and notifications » Special access » Install other apps
You can then download and run this APK installer. After completing the installation, you should disable the above setting.